That's Right People! School is out , the sun is on, and ( even though it doesn't technically start until the 21st) summer is here! I love summer for a couple reasons and here they are.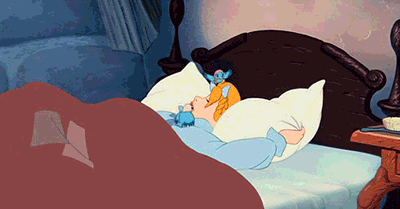 And thankfully enough, unlike in Cinderella's case, there is no annoying clock tower/ alarm clock to wake you up for school. Unfortunately in my case I have a sister who likes to jump on me when I don't wake up.
Pool Time and Fun in the Sun!
I love to swim in the summer. I like to pretend I'm a mermaid occasionally. I'm debating putting it in my yearbook quote : All these years and no one figured out I am a mermaid.
Two Words: Frozen Lemonade
Its a slushie, and lemonade combined... GENIUS
And whats better than PINK lemonade! People say there's no difference...
I beg to differ
Going to Amusement Parks
:
Weirdly enough I'm a huge thrill seeker when it comes to rides! Who cares about long lines? Standing in lines I've found are a huge bonding experience. You can talk, and play games, and all that other fun corny stuff :)
Sleepovers Any Day of the Week!
This makes me so happy! I always hate trying to have sleepovers during the school year because my schedule is always so packed. But hey, its summertime..
Want fun sleepover activities?:
http://just-be-fabulous.blogspot.com/2014/07/sleepover-activites.html
And perhaps one of my most favorites...
Summer Fashion:
I'm so excited to share my summer fashion finds with you this season. From bathing suits, to casual wear, and maybe a trip or two this summer is going to be awesome! Stay tuned for more with me, and...
<3 Stay Fabulous <3
________________________________________
Photo Creds:
http://mrwgifs.com/wp-content/uploads/2013/04/Disneys-Cinderella-Tired-In-Bed-Gif.gif

http://wac.450f.edgecastcdn.net/80450F/thefw.com/files/2013/03/Just-Keep-Swimming.gif

http://media-cache-ec0.pinimg.com/736x/1a/36/e0/1a36e0a32d4b6832c5aed27399ab88bf.jpg

http://24.media.tumblr.com/857541e4a65bac3c0669d13c21cb3ef8/tumblr_n0fvvwWaQI1romohbo1_500.gif

http://cutecaptions.com/images/kitten-sleepover/sleepover-time.jpg

http://static.tumblr.com/ah6cuak/OF8m10wgh/tumblr_m0zyfrui8x1r0bb4jo1_500.jpg

Video https://www.youtube.com/watch?v=x42aPmtnVDg
______________________________________________________________
And mark this momentous occasion here is a little music to launch off the best summer ever!